The Boise City Department of Arts & History invites individuals and organizations to submit proposals for programs to be hosted at the Erma Hayman House.
Program proposals must align with the Erma Hayman House's Mission Statement in that they will be inclusive, on-site public programs or experiences that seek to directly support, serve, and amplify Boise's diverse community. 
Programs will be selected by a rotating committee composed of members of the community, Arts & History Staff, the Arts & History Commission, and the Erma Hayman House Task Force. Selections will be based on the following criteria: quality of the application, community benefit, and management.
Events hosted at the Erma Hayman House must be open and accessible to the general public. Requests to host any private or members-only events, such as but not limited to, birthday parties, weddings, fundraisers, or corporate trainings will not be accepted or considered.
For any questions regarding the application or selection process, please email us at ermahaymanhouse@cityofboise.org.
---
Calls for Program Proposals open on a quarterly basis.
Program Proposals January - March 2024 NOW OPEN until October 8, 2023. APPLY HERE.
Programs April - June 2024 opening December 1, 2023.
Programs July - September 2024 opening March 1, 2024.
Programs October - December 2024 opening June 1, 2024.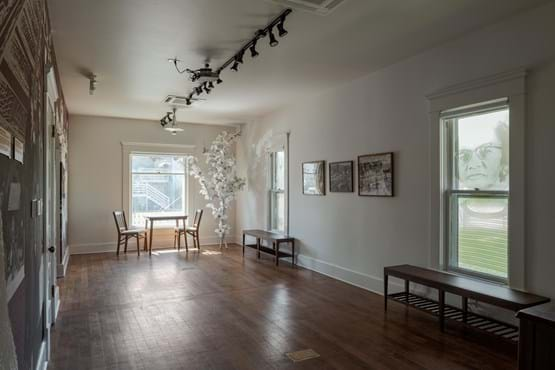 INDOOR SITE AMENITIES  
The Erma Hayman House is approximately 900 square feet and can accommodate approximately 20 people seated lecture-style, 15 people seated dinner-style, or 10 people seated at small tables. 
Indoor amenities include:
A full catering kitchen (100 square feet)

Two accessible, gender-neutral bathrooms

10 folding tables

20 folding chairs

Table linens
Dinnerware and servingware

Ceiling-mounted projector with Bluetooth connectivity

 

WiFi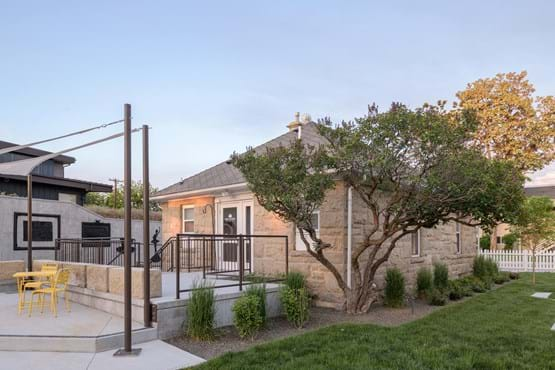 OUTDOOR SITE AMENITIES
The outdoor space at the Erma Hayman House can accommodate up to 100 guests comfortably and is flexible in use.
Outdoor amenities include: 
Permanent stage with shade sails
Permanent benches
10 outdoor tables
20 outdoor chairs
4 shade tents (10' x 10')

Electrical capabilities for audio-video needs

WiFi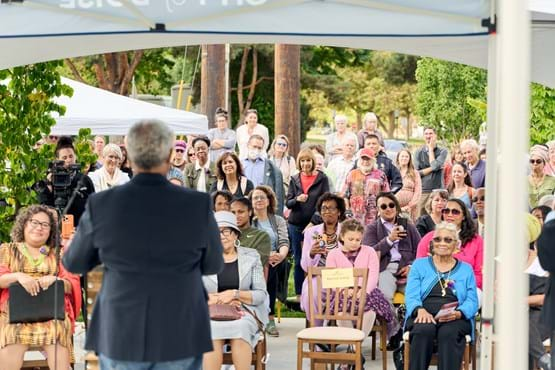 EXAMPLES OF PROGRAMS
Examples of public programs or experiences include, but are not limited to:
Lectures

Presentations

Workshops

Performances

Events

Roundtable discussions