With ongoing permanent and rotating exhibitions, the Erma Hayman House hosts a variety of opportunities for visitors to learn about the story of Erma Hayman, her house, and the River Street Neighborhood.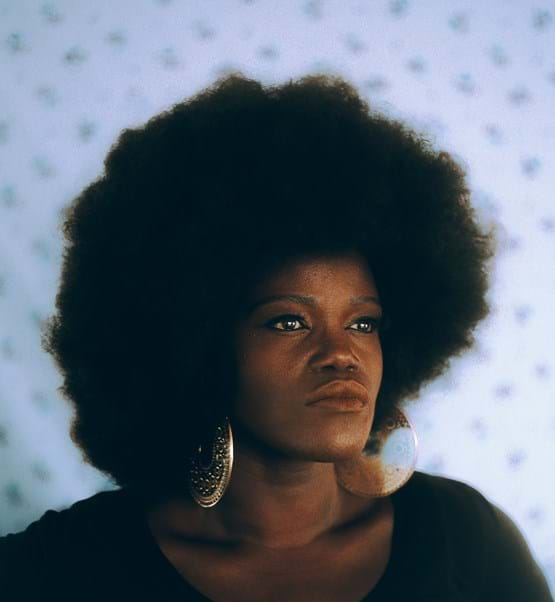 Afro Blue: An Ode, Celebration, and Meditation 
September 23, 2023 - June 29, 2024
In partnership with Gracieux Baraka
In February 2023, the Idaho Black Community Alliance hosted the Black Excellence Gala to celebrate the vibrancy of Idaho's Black community and explore significant eras of African Diaspora and Black American history through fashion, hairstyles, and performances. 
Inspired by the purpose and creativity of the Black Excellence Gala, the Boise City Department of Arts & History enlisted photographic artist Gracieux Baraka to create a series of portraits of the Gala's models.
Powerful, luminous, and honest, these portraits reflect the visual aesthetic of each historical era and highlight the diversity of Idaho's contemporary Black community. 
Although the Black Excellence Gala was only one night, Baraka's photographs are now part of the Boise Visual Chronicle, a permanent collection of the City of Boise, and featured in the Erma Hayman House's first art exhibition, Afro Blue: An Ode, Celebration, and Meditation.
About Afro Blue by Gracieux Baraka.
Read Gracieux Baraka's Creators, Makers, & Doers interview.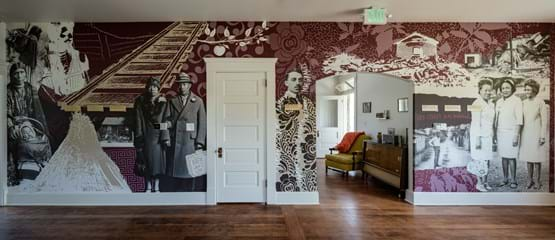 Threads of Land: A History of the Site the Erma Hayman House Resides On 
September 22, 2022 - September 23, 2023
In partnership with Stephanie Inman
This mural by Boise-based artist Stephane Inman interprets, through seven key moments, the story of the land on which the Erma Hayman House resides, from the region's Indigenous People to Mrs. Hayman's time onsite all the way through the urban renewal period of the 1960s and 70s, which significantly altered the neighborhood's historic footprint.